Embroidery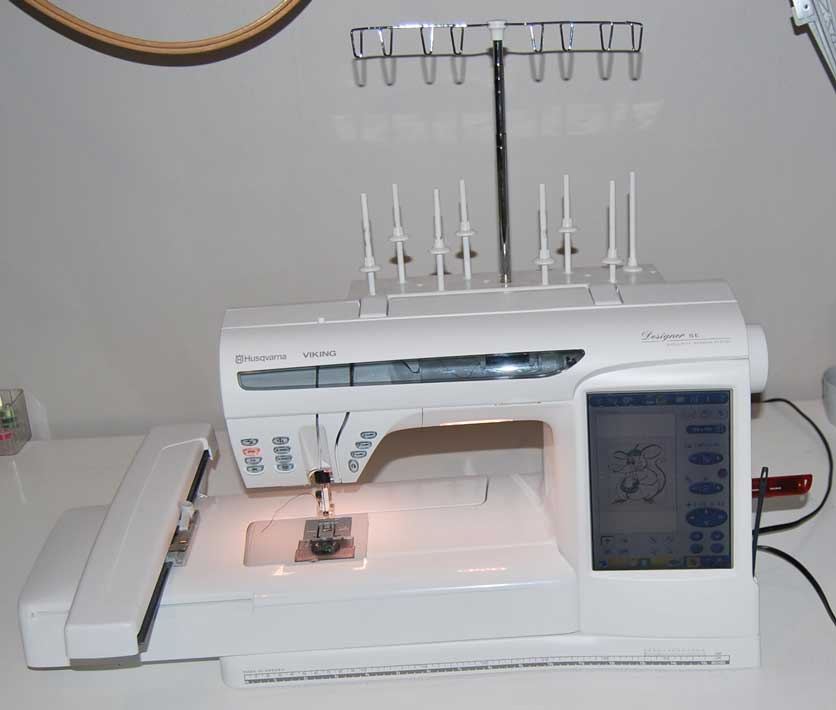 My best toy :o)
There is a lot of things you can do with your hands.
On this page I will show machine embroidery.
My newest "toy" is my wonderful sewingmachine Husqvarna Designer SE.
With that I can do anything. It is so fun to embroider something and give as gifts to friends and family.
(New things are first)
There is a lot of original Husqvarna embroidery patterns and a lot of free ones on the internet.
One great place with freebees are AnnTheGran.
Linnéa Art Line Have done wondeful emoroidery again. Chefs apron.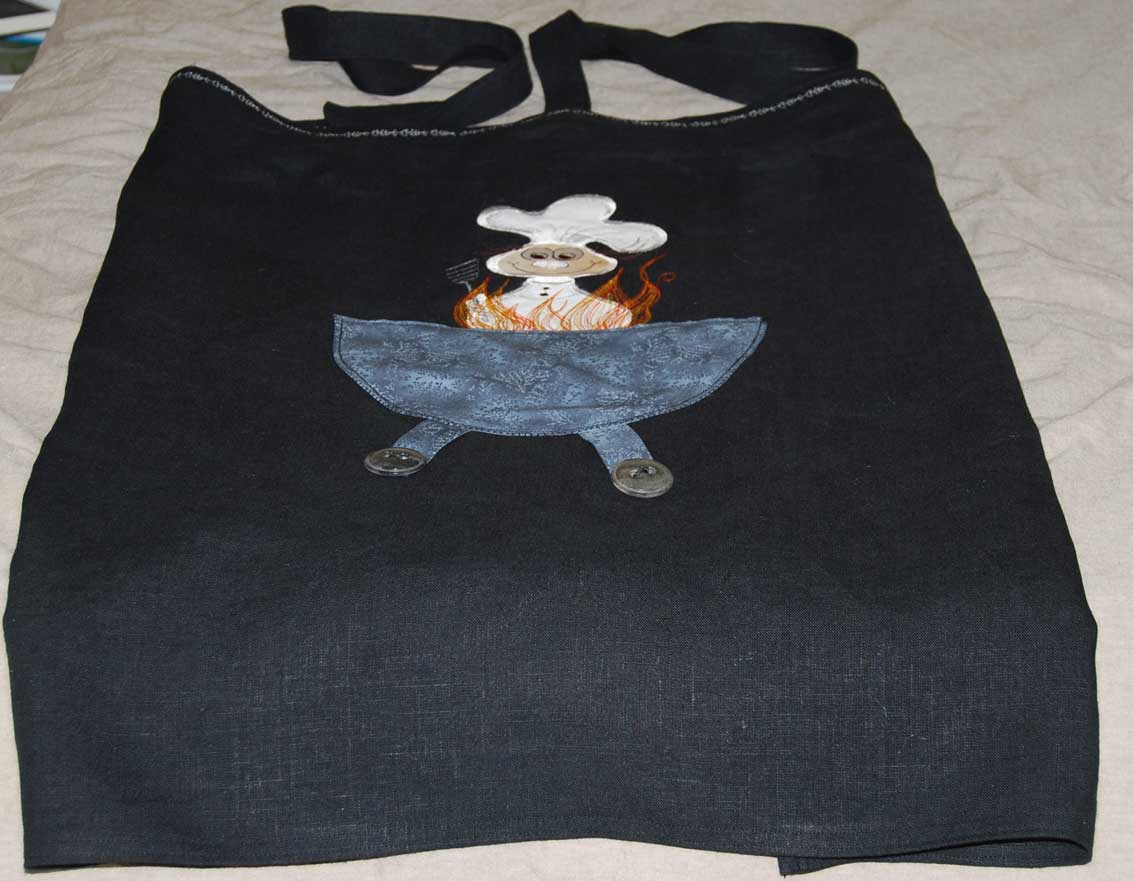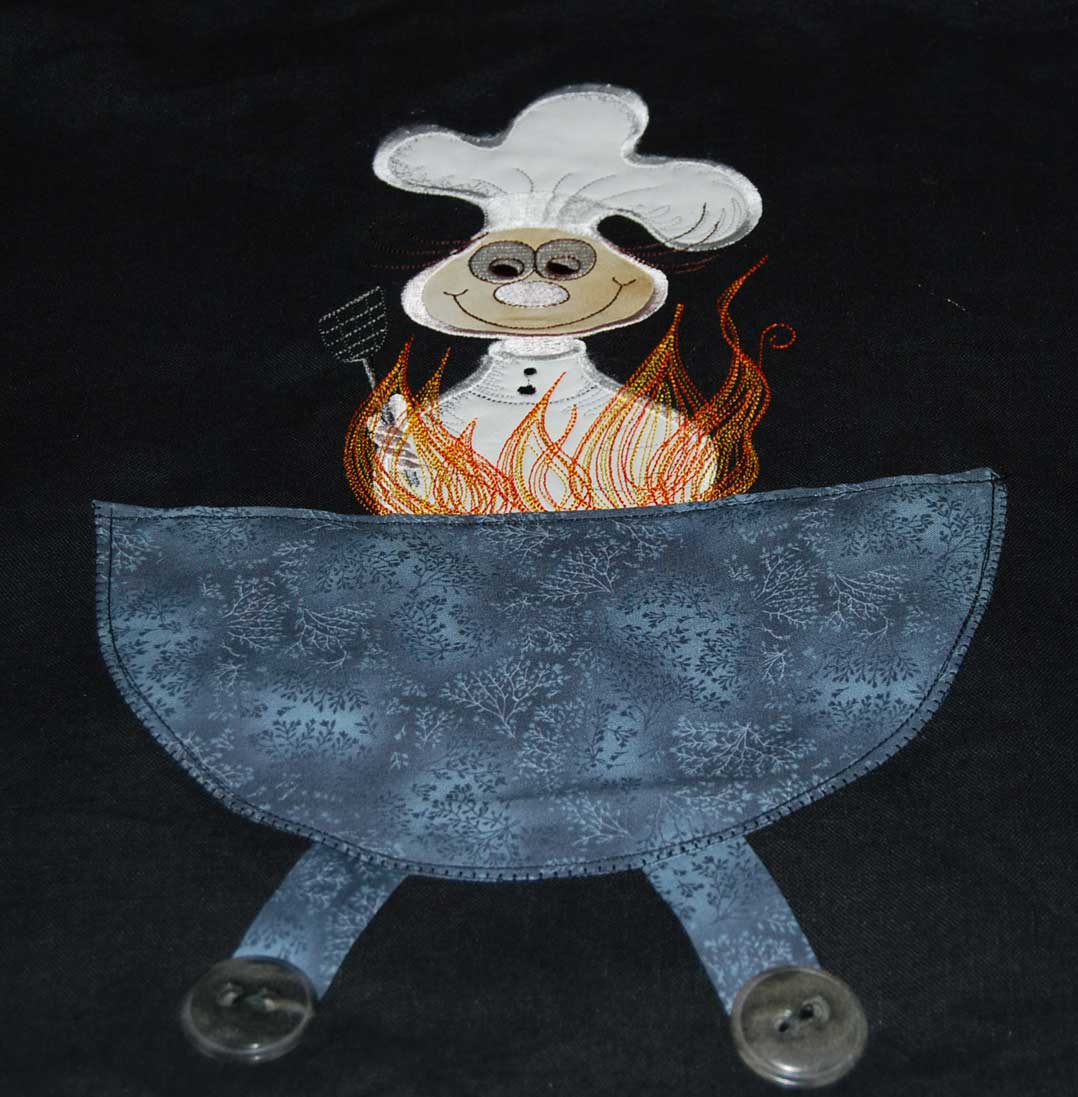 In februari 2008 I took a class with the textile artist Mikael Svensson.
A very inspiring class. we used materials that I never have thougt about using in a quilt.
We tried a lot of different tecniques an all samples is in the book that we made.
Click on the picture to see the content.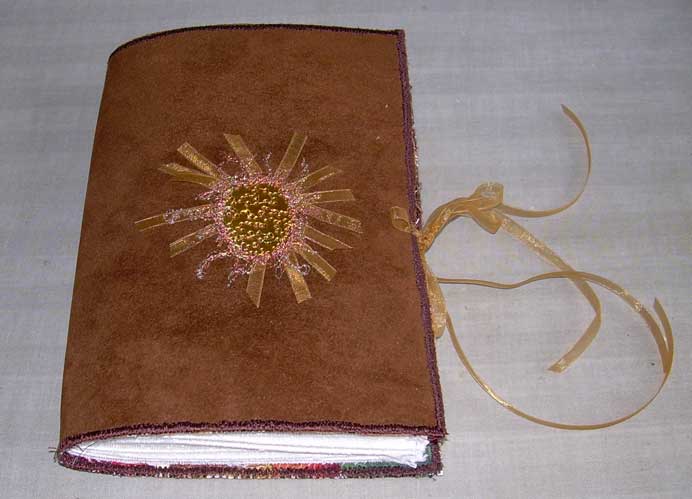 For christmas 2007 I did a lot of new things for the kitchen. Embroidery from Linnéa Art Line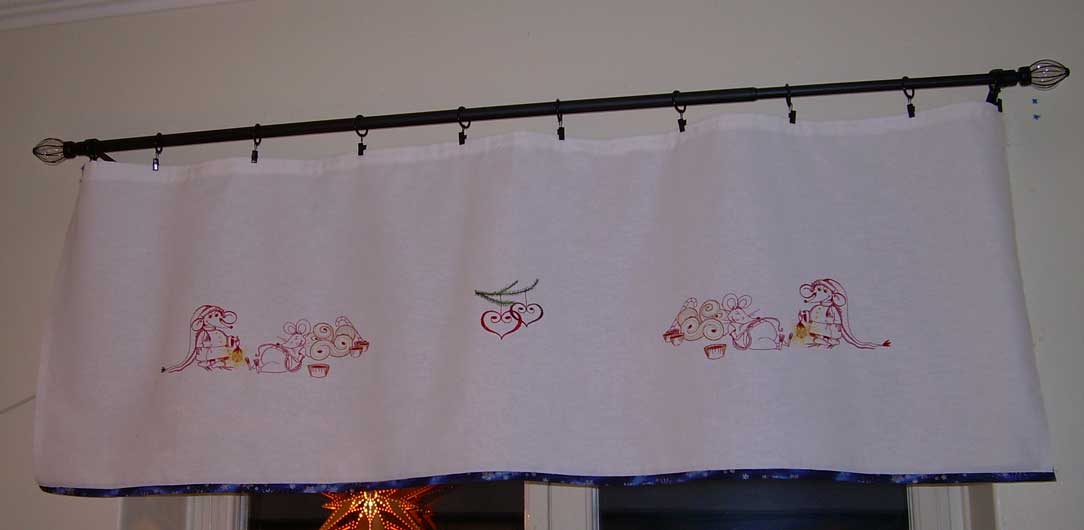 .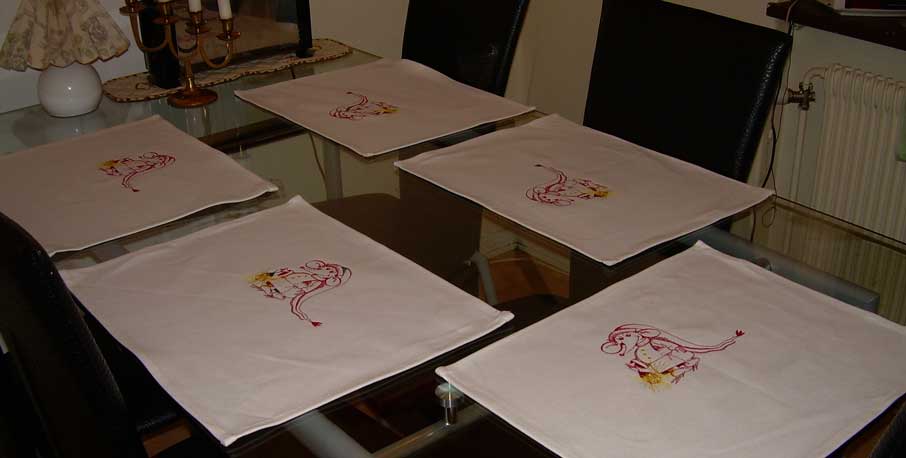 a towel to have over the new baked bread.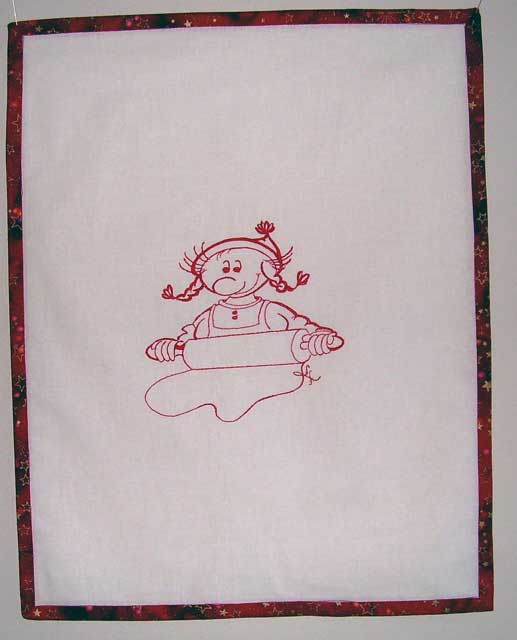 Towels to dry the dishes with. More fun with new ones I think.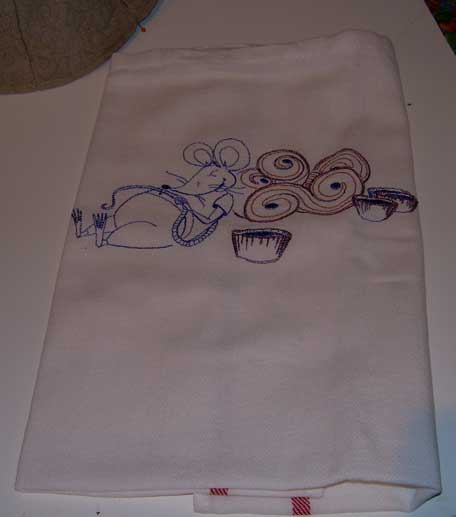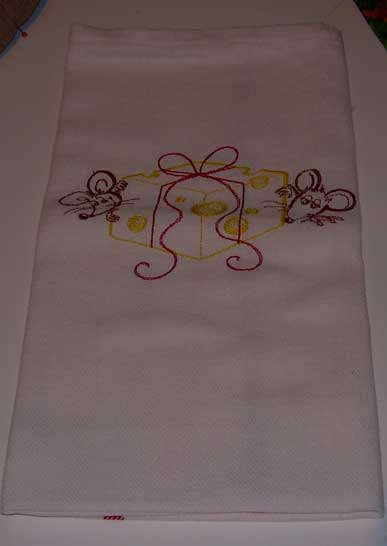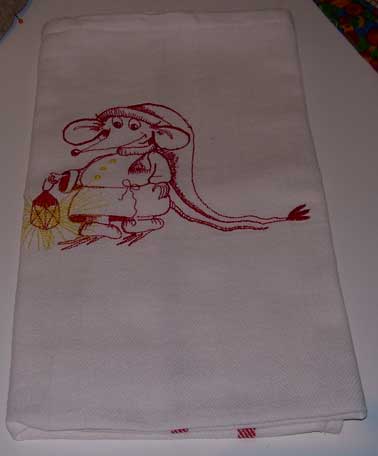 Easter (2007) giftbags with embroidery motifs from Linnéa Art Line


This one is from the Husqvarna card Swedish Santas
made it for christmas 2006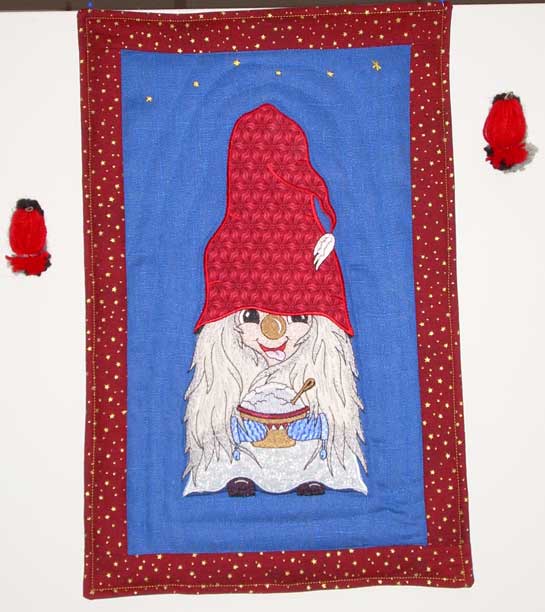 Embroidery from Linnéa Art Line
I can not resist her wonderful embroidery files.
Giftbags for winebottles, kitchentowels and costers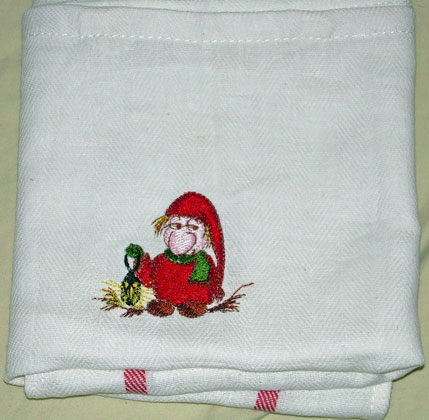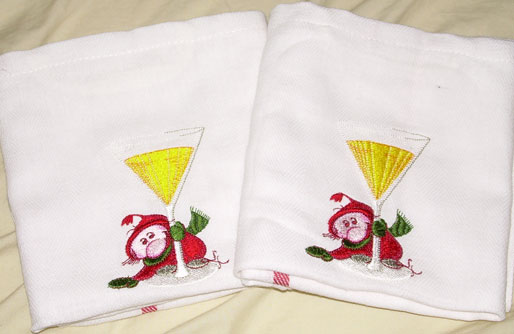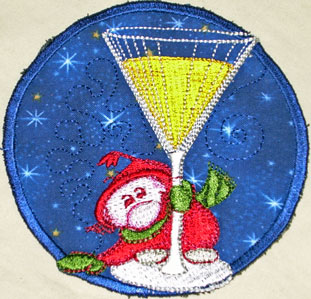 A almost worn out shirt that I gave a new life to. My favorite shirt.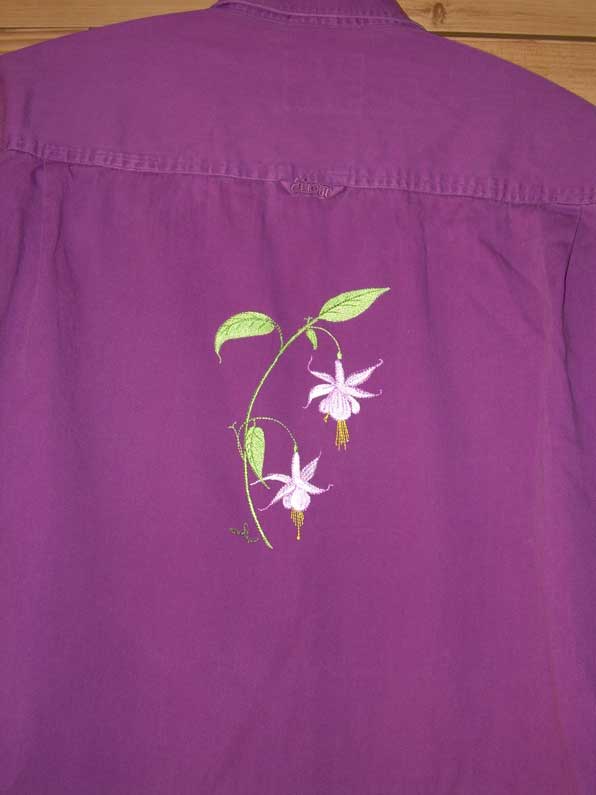 a guesttowel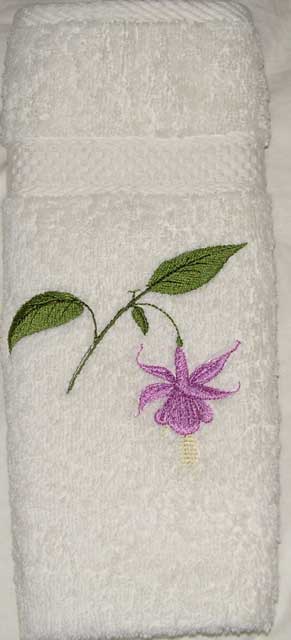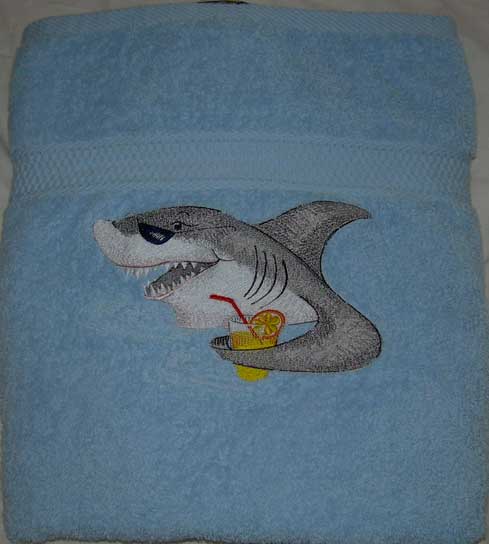 This embroidry file is from
Embroidery Library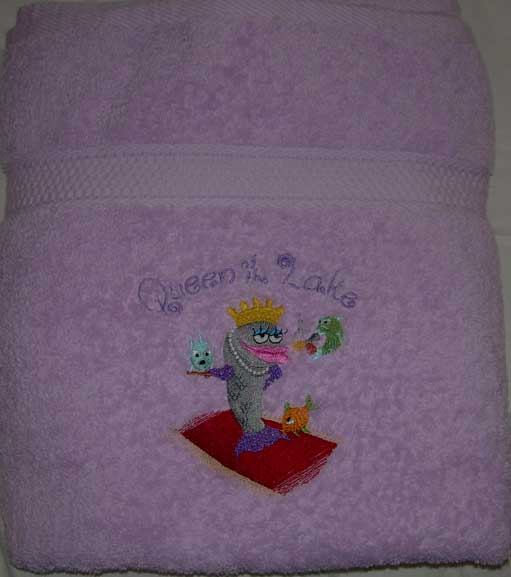 Linnéa Art Line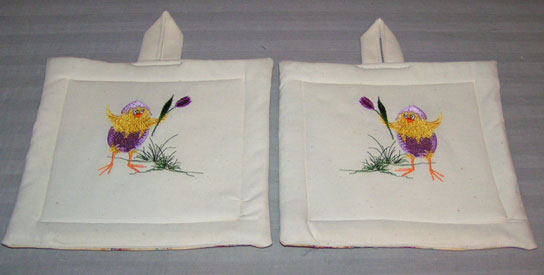 With Susan Dahlberg
as teacher I learned that free machineembroidery can be so fun.
Both hard and easy to understand the tecnique to build pictures with dyed fabric, sewingtread, japaneese chiffong and embroidery threads. That is what you use to make pictures like this.
So fun and I will surtenly try to make more pictures.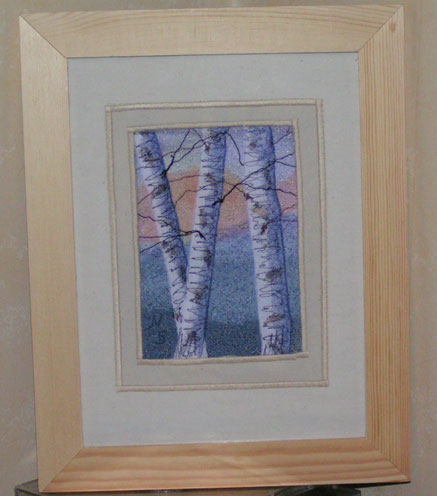 This is a table cloth 143 x 49 cm.

Embroidery done by

Linnéa Art Line I just love her embroidery.
Here is Quiltmamsellen from Linnéa Art Line.
A small wall quilt.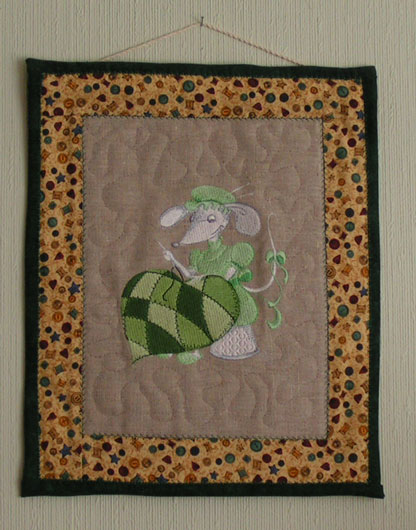 Lace bookmarks.
Fun to make and nice to give to family and friends.
| | |
| --- | --- |
| | This time I made some giftbags for winebottles I thinkt they are nice to give away. |
Wallhaning
Husqvarna embroidery card Swedish Santas

done for christmas 2004
I made a lot of giftbags for christmas.

I even made some with ferret heads on.
I bought the ferret head embroidery from Once upon a Stich..
You can see my whit ferret bag on the website of Once upon a Stich.
| | | |
| --- | --- | --- |
| | Digitizing program and wow that was fun. I think my ferret paws are nice. | |
| | | |
| | I digitized the ferret logo too | |
I thougth Elin's wall clock needed a "facelift" so this is what I did..

I found this and more as freebies on Champinge Broderie

I wanted a kitchen clock so I found this one at AnnTheGrann
What does the clock say?

"If kitchen unattended...Try the sewing room"
| | | |
| --- | --- | --- |
| | | |
| | Towels are easy to embroider with nice motifs... | |
| | | |
| | | |
For my sister that collect on items with turtles.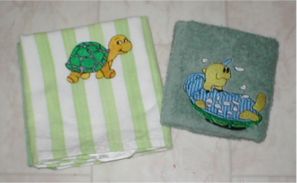 | | | |
| --- | --- | --- |
| | Pillows, pillows, pillows | |
| | | |
| | Above my husband Johans pillow. To the left my own pillow. To the right a friends pillow. | |
| | Above my husband Johans pillow. To the left my own pillow. To the right a friends pillow. | |
| | |
| --- | --- |
| | A dreamcathcer on the back of my jeansjacket. |
| | |
| --- | --- |
| For my brothers son a soccer playing elephant. | |
For a man that loves gardening.

Flowerbabies on a wall quilt.
| | |
| --- | --- |
| This one is for my Canadian friend Audrey she is native so what could be better than these indian motifs? | |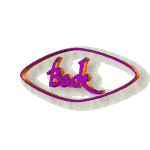 | Home | Quilts | Colorworks | Embroidery | Teddybears and dolls | This and that | Bags | About me | Links |