Bags and backpack

I know, I can not stop making bags.
This one is from a pattern from a swedish patternmaker, sadly she had to close her webshop.
It is a rather good sized bag that have space for the most important things you need to have everyday.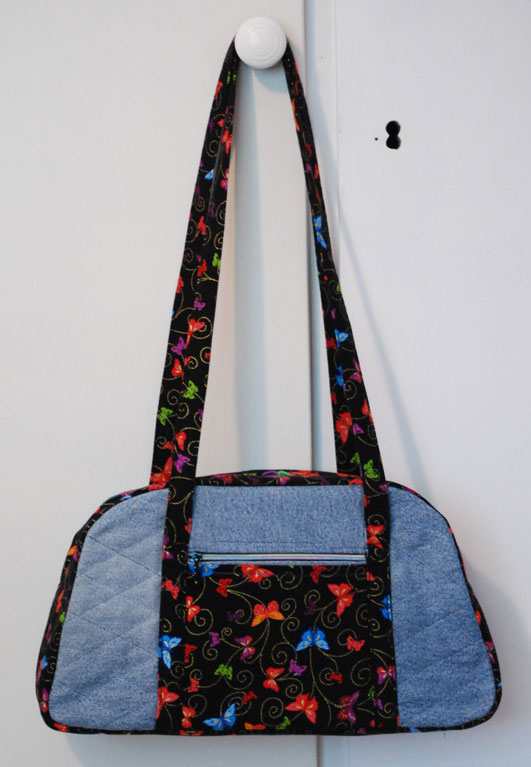 I have made Sewingbaskets for me and mom. Pattern from Quiltbiten only in Swedish.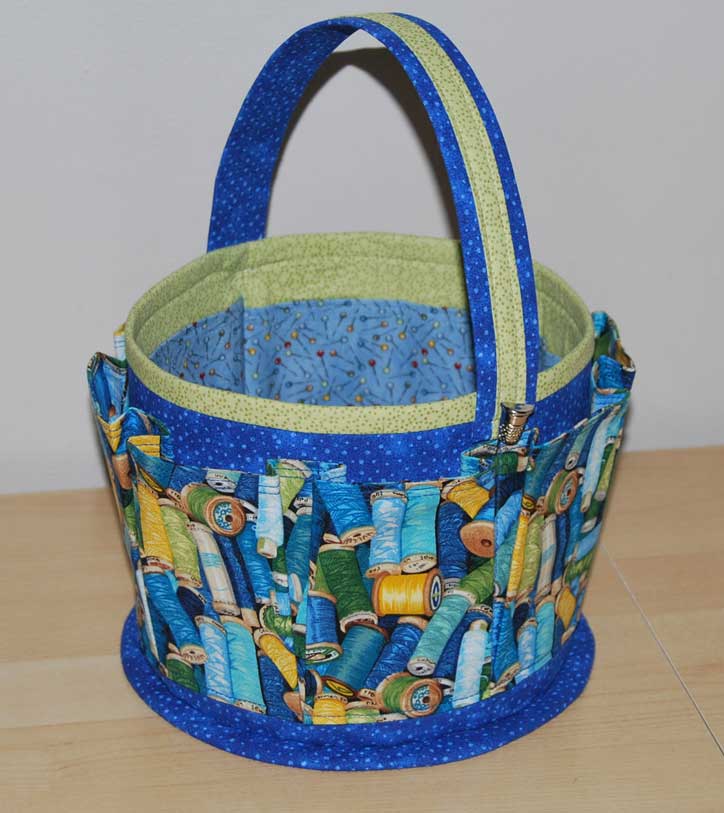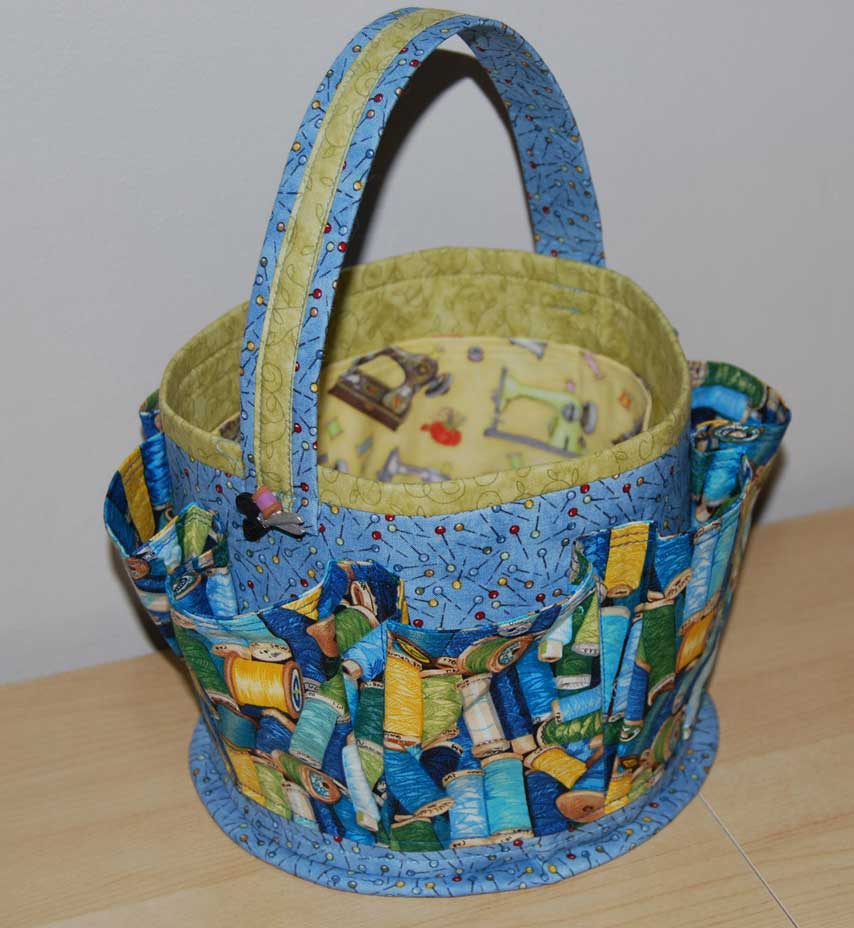 Tthis is done in black linnen with applique embroidery from
Linnéa Art Line the scrapbag of batiks are wonderful for this type of embroidery.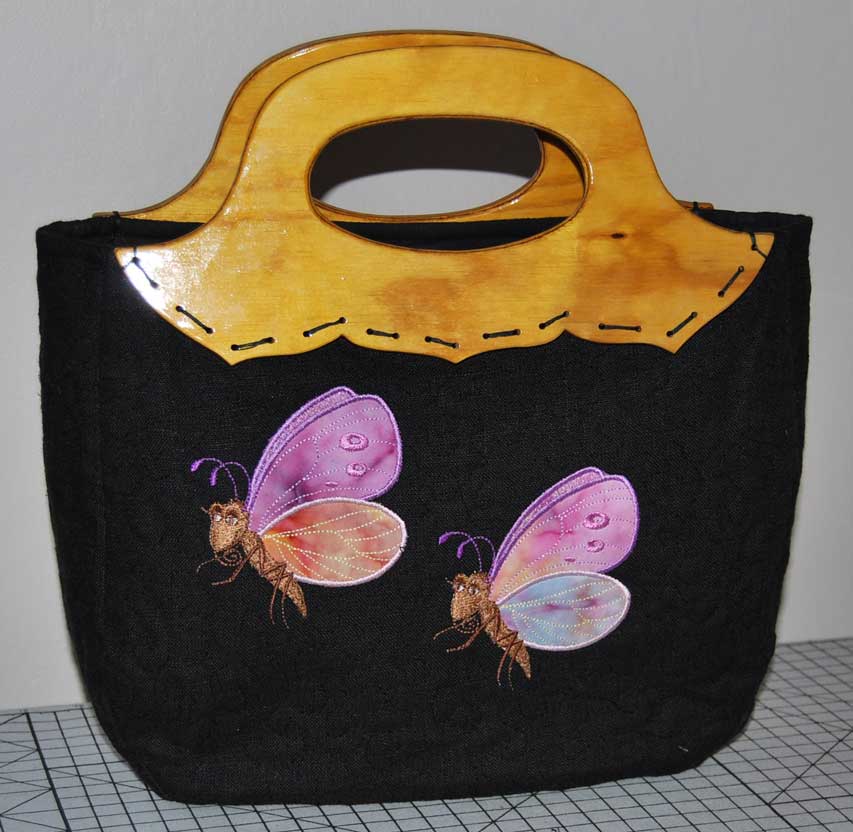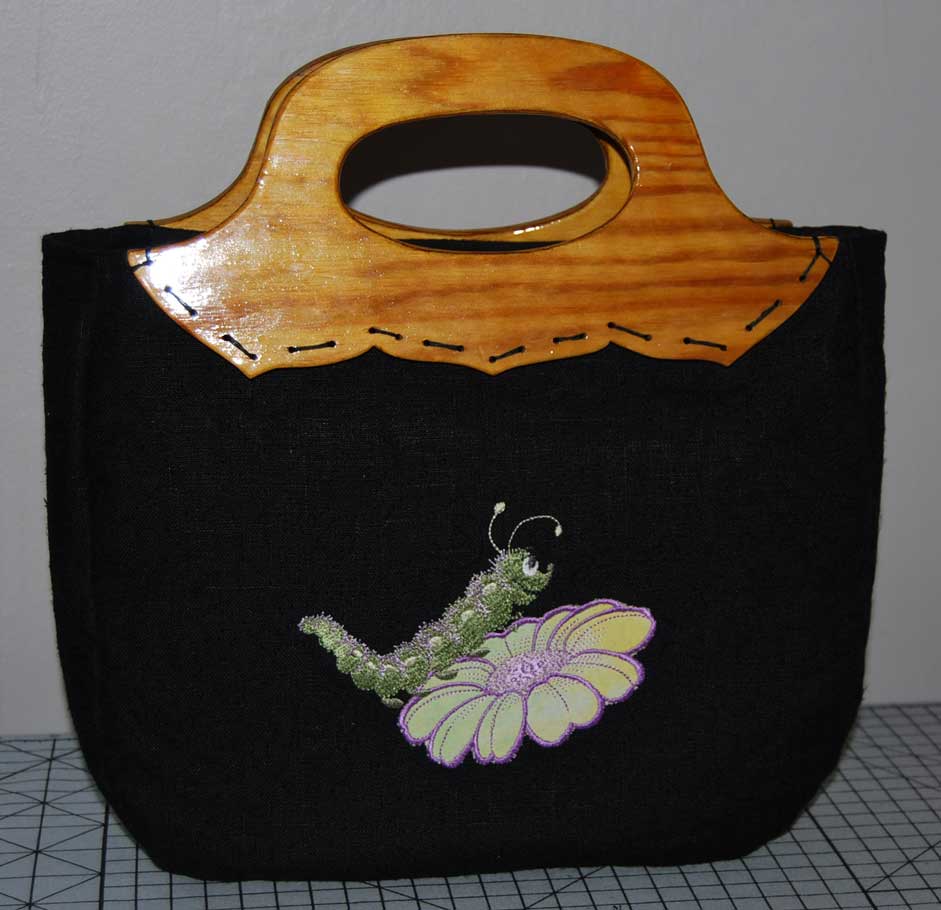 I know I am crazy about dragonflies... and bags.... so I made one more.
Patern from Waspbag wallet and a little pouch.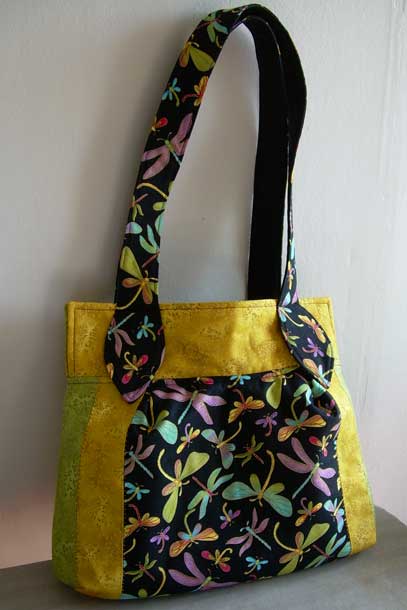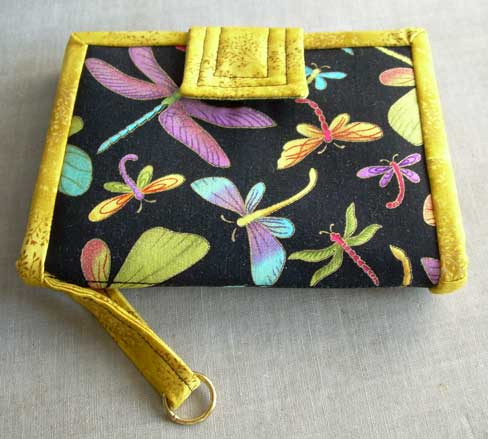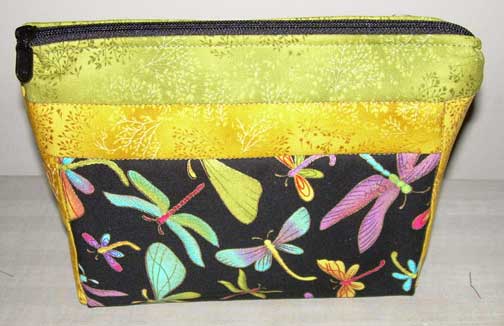 "Plastic groserybag" for my daughter.
I found the pattern here.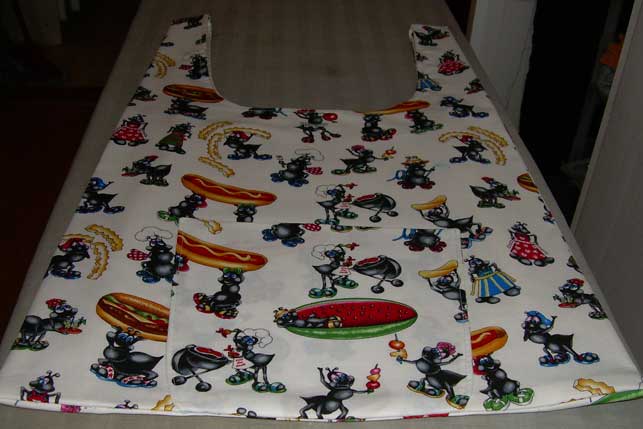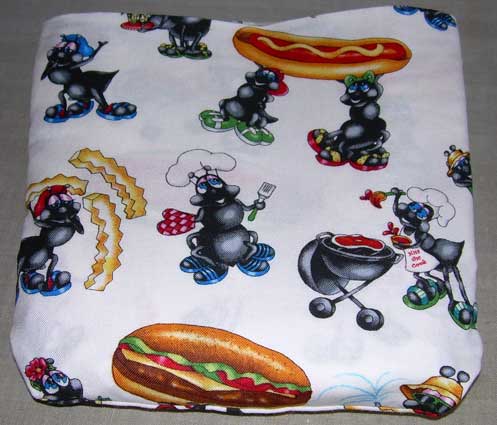 A bag of old jeans and a dishtowel with embrodery for my washingpowder.
A little bit nicer to have when I have to use the public laundryroom were I live.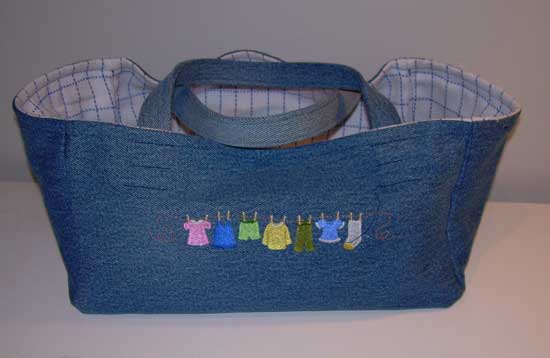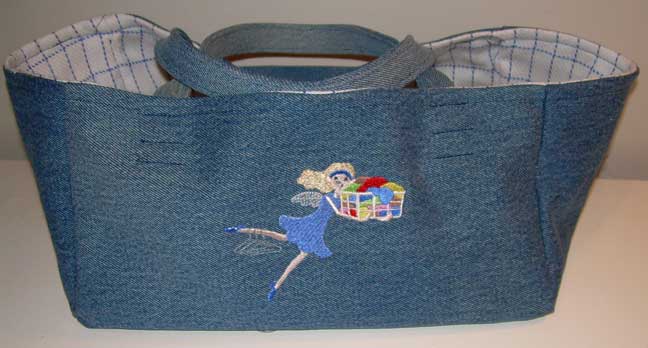 Thougt I needed a new backpack. Found the dragonflie fabrik at Somewhere Sewing .
Took a pair of worn out jeans to make the back and to make the front pocket.
Made a wallet and a minipurse to have my medications in. So guess what my new favorite is?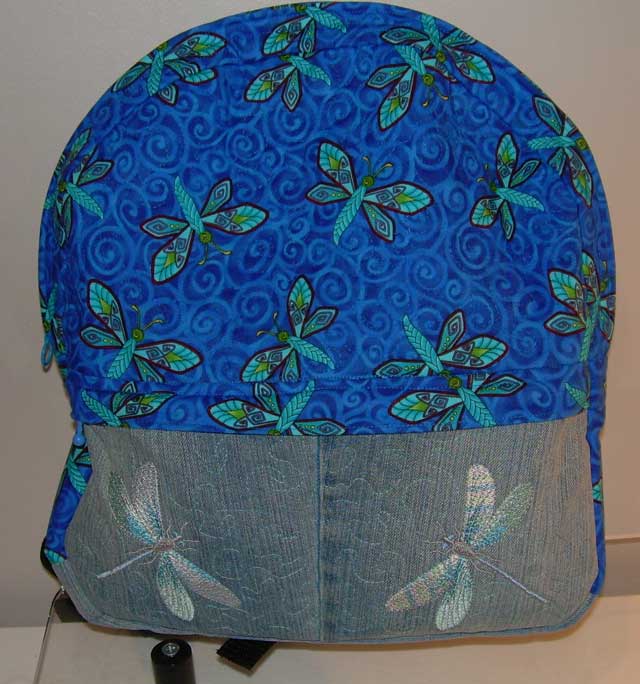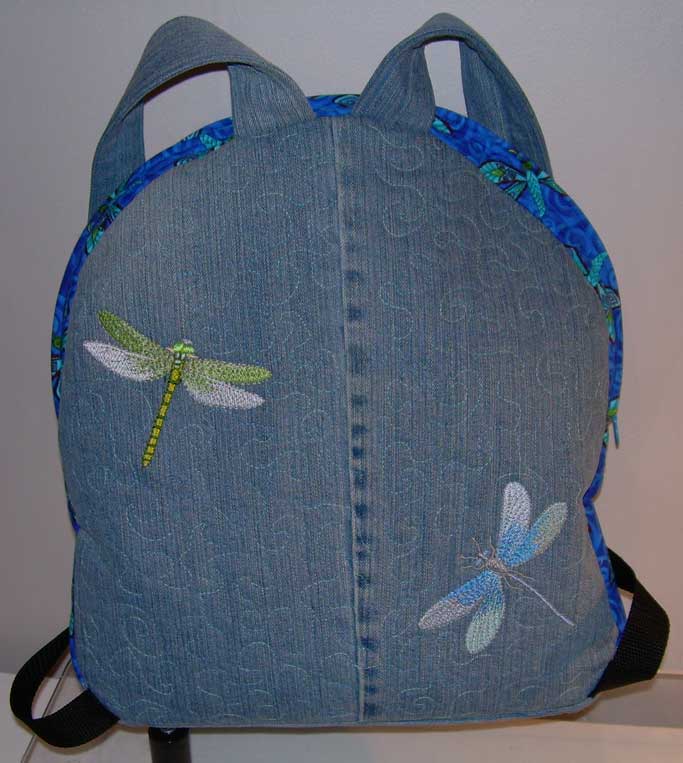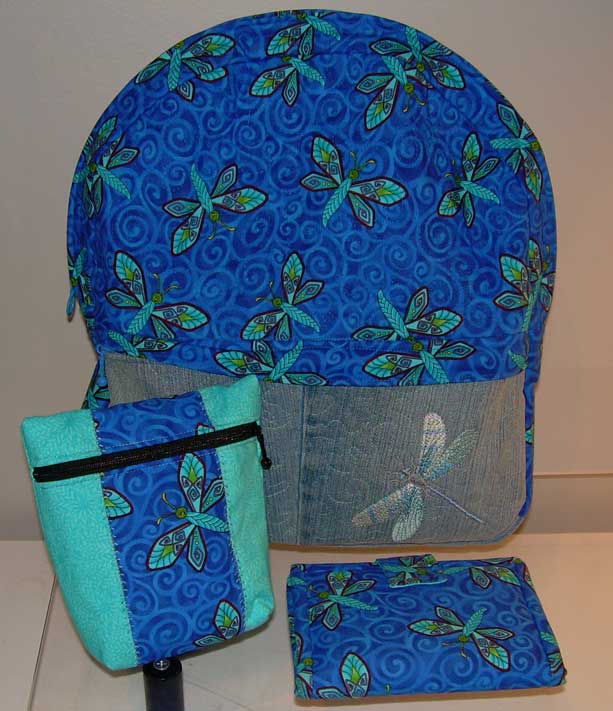 X-Bag pattern from Four Corners Designs.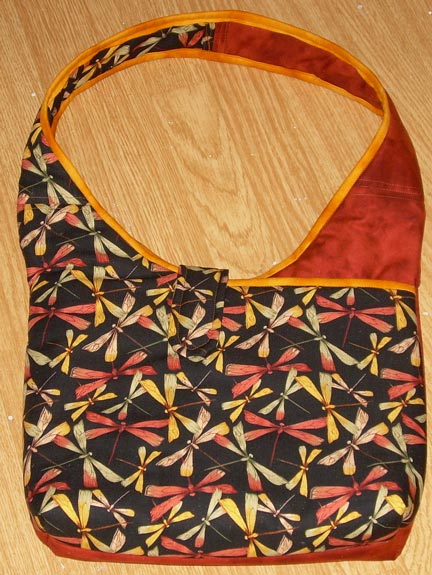 Waspbag freepattern I found on the internet. Love it it is not to big.
You can have a lot in it. More space in it than I first thougt. I made a wallet too, no picture yet.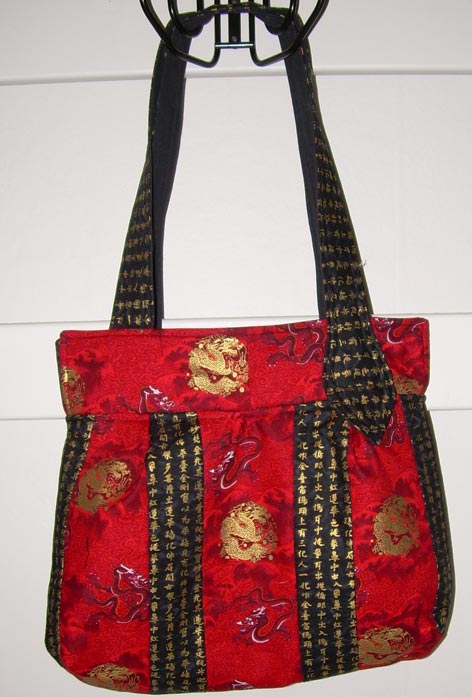 .
This time a small bag, wallet and a small bag for cosmetics.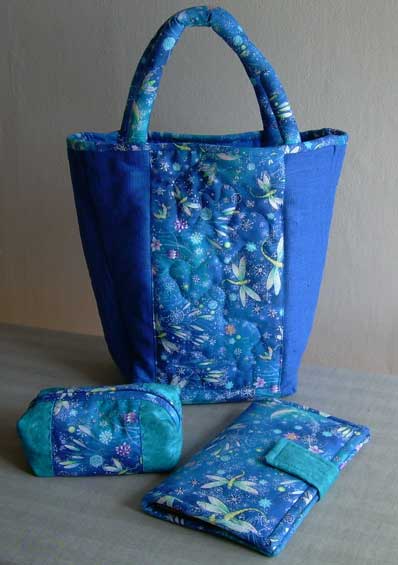 My everyday totebag. I use it often, very often.
Makes people smile. Just love it. Front and back are not the same pictures on.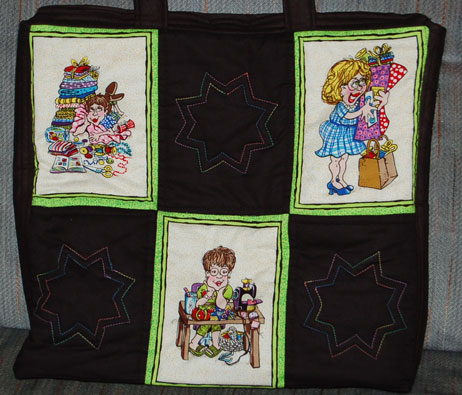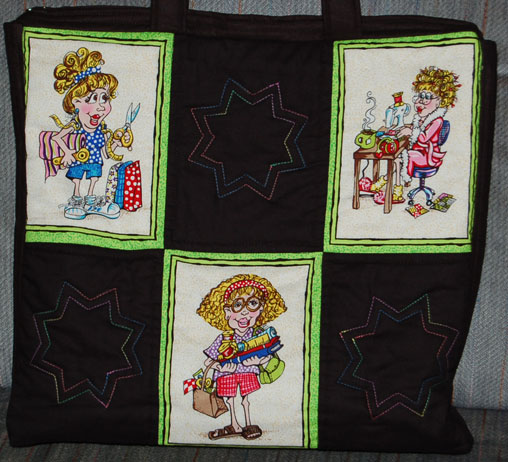 A "Gracie bag "
Easy and fun to make one of my favorites.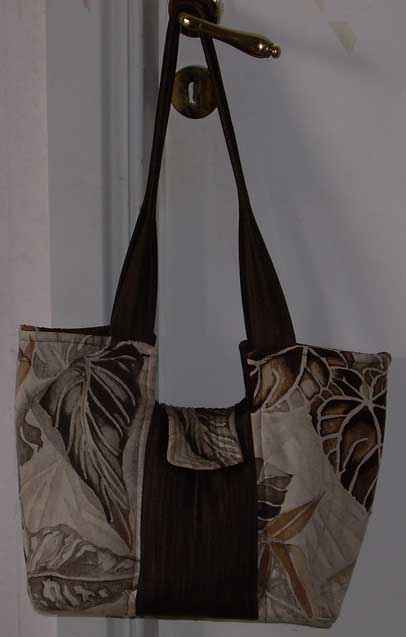 A bag to take to classes.
Two bags in one, one for the fabric and one for the notions. All in one.
Pattern from Quiltbiten.
| | |
| --- | --- |
| A summer totebag for my mother. | |
This is my favorte backpack. I use it every day. Embroidery by Linnéa

Linnéa Art Line

. I have quilted it by machine and freehand motion. This is inside with big pockets.
Pattern from one of Lise Bergene's books.

Needed pockets so I made one for the mobilephone and two for this and that.
Needed somthing to have my medicin in so I made this

I used the same fabrics
|
Home
|
Quilts
|
Colorworks
|
Embroidery
|
Teddybears and dolls
|
This and that
|
Bags
|
About me
|
Links
|